The Indonesian Arts and Culture Scholarship (IACS)
T he Indonesian Arts and Culture Scholarship (IACS) commenced in 2003. It was initially intended for the participants from member countries of the Southwest Pacific Dialogue (SwPD); Australia, New Zealand, Papua New Guinea, the Philippines, and Timor-Leste. Currently, the program has been awarded to 776 alumni from 69 countries.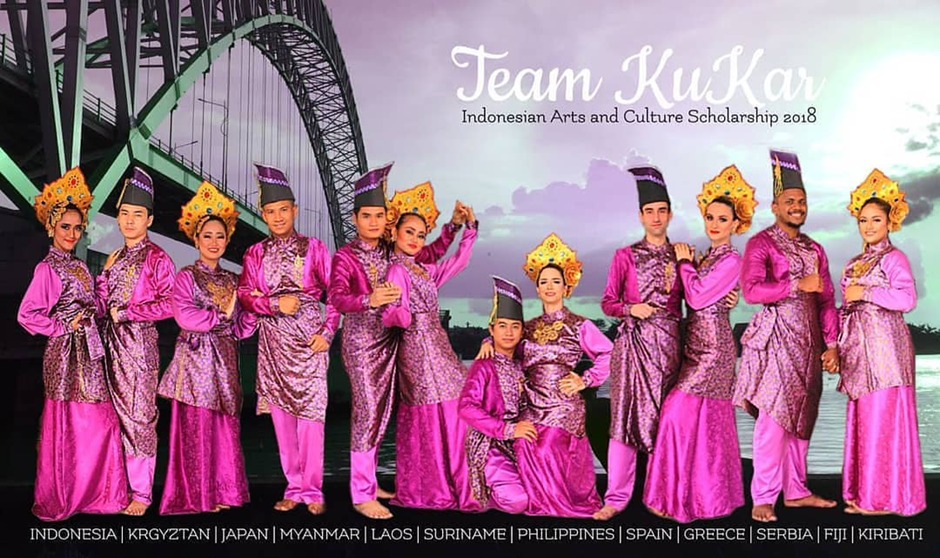 The program demonstrates Indonesia's commitment as a founding member of ASEAN and an inisiator of SwPD in advancing the social culture cooperation in the region. The program also has an objective to encourage better understanding amongst participants from member countries through Indonesia's immensely diverse arts and cultural heritage. Finally, the programme aims to cultivate a culture of cooperation, emerging from direct contact and sharing of cultures amongst people involved in the program, leading to thriving diplomatic relations in the region and worldwide.
So far, the alumni of IACS from Slovakia are 3 people due to limited seat for each country.
Information:
iacs[at]kemlu.go.id
socioculture[at]indonesia.sk / indonesia[at]indonesia.sk